Affiliated Research Centers
Overview
Users of the Cornell NanoScale Facility may find synergies with other campus research facilities. The CNF User Program will work with users to determine the best path forward for use of other campus research facilities as part of users' CNF projects.
Affiliated Center
Center Name
Center for Technology Licensing at Cornell University (CTL)
Center Logo
Image

Center Description
The Center for Technology Licensing (CTL) is Cornell University's technology transfer office. We manage technology for Cornell's Ithaca campus, Weill Cornell Medicine (WCM), Cornell Tech, and Cornell AgriTech in Geneva. CTL's mission is to bring the University's scientific discoveries, technological innovations, and medical advances to the marketplace for societal benefit and to foster economic development within New York State and across the nation.
Reflective of Cornell's broad research endeavors, CTL manages inventions from disciplines including, but not limited to, chemistry, engineering, information technologies, materials science, medicine, plant science, and veterinary medicine. CTL licenses Cornell technologies to industry partners from all 50 states and in Europe, Asia-Pacific, the Middle East, and Central and South America. Cornell inventions are patented in over 40 countries.
Center Name
Cornell High Energy Synchrotron Source (CHESS)
Center Logo
Image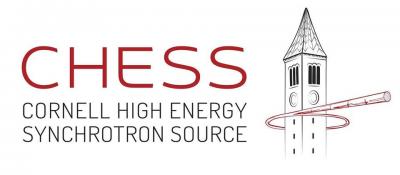 Center Description
The Cornell High Energy Synchrotron Source, CHESS, is a high-intensity X-ray source primarily supported by the National Science Foundation which provides our users state-of-the-art synchrotron radiation facilities for research in Physics, Chemistry, Biology, and Environmental and Materials Sciences.
Center Name
Weill Institute for Cell and Molecular Biology
Center Description
The Weill Institute for Cell and Molecular Biology, founded in 2008, is an interdisciplinary research institute in the heart of Cornell University's Ithaca, NY campus focusing on cell signaling and molecular dynamics. The institute, located in Weill Hall, now includes twelve faculty members with appointments in three Cornell colleges and five departments - Biological Statistics and Computational Biology, Biomedical Engineering, Molecular Biology and Genetics, Plant Biology, and Chemistry & Chemical Biology. Our goal is to provide the best possible environment for our faculty and their labs to do world-class research.