2022 NNN Symposium @ Cornell
"Bridging the Workforce Gap"
On Thursday, May 19th, the Cornell NanoScale Facility (CNF) hosted the first New York State Nanotechnology Network (NNN) Symposium geared toward connecting NYS undergraduate and graduate students with our NYS industry partners for the purpose of "Bridging the Workforce Gap." Close to 100 students, academics, and corporate representatives joined us for a day of talks and posters. Below, please find the proceedings in PDF, the list of our Poster Award Winners, and soon -- a photo album!
Best Poster Award Winners!
Richa Agrawal, Cornell University, "Survival of the Fittest: Fabrication and Use of Microfluidic Devices to Study the Consequences of Confined Migration in Cancer Cells"
Tianna McBroom, Syracuse University, "Coupling Transmon Qubits Through a Left-Handed Metamaterial Ring Resonator Bus"
Kyuin Park, Cornell University, "Polymer Nano/Microfiber as Solar Reflector or Absorber"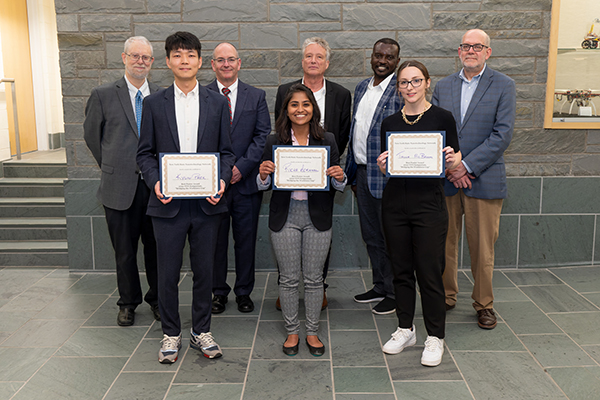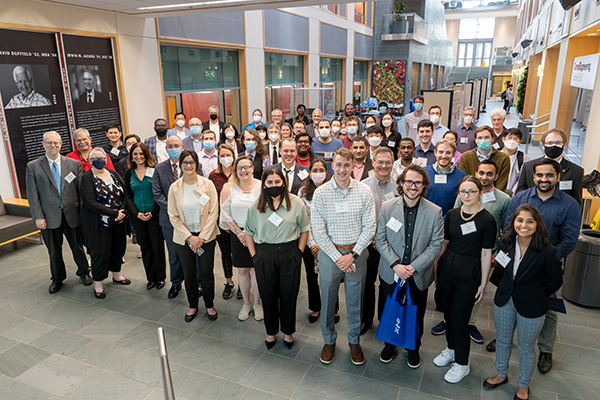 NNN Steering Committee: Nava Ariel-Sternberg Columbia University, Vinny Guerriero Applied Materials, Karl Hirschman RIT, Mark Poliks SUNY Binghamton, Ron Olson & Chris Ober Cornell University, Bruce Toyama SUNY Albany
Invited Speakers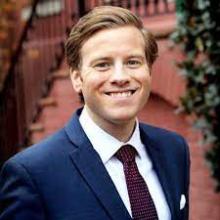 Jonathan Cardinal
Economic Development Director
Office of Senator Chuck Schumer
"Economic Development In New York State"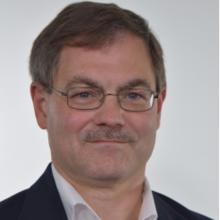 George Gifford
Distinguished Member of GF Technical Staff (Cornell Grad)
"Differentiated Silicon Technology Solutions-GlobalFoundries"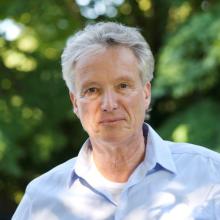 Gert Leusink
VP of Technology Development
TEL Technology Center
"Challenges and Opportunities of Atomic Layer Processes in Semiconductor Manufacturing"