$25M center will use digital tools to 'communicate' with plants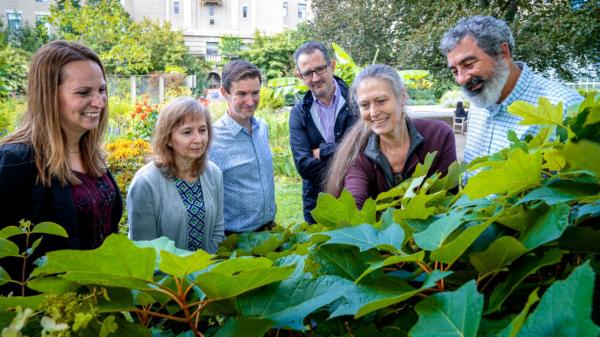 A new multi-institution, transdisciplinary center will develop systems for two-way communication with plants, allowing scientists to remotely sense a plant's biology and its immediate ecosystem, in hopes of one day using the information to improve plant growth.
The new Center for Research on Programmable Plant Systems (CROPPS), funded by a five-year, $25 million National Science Foundation (NSF) grant, aims to grow a new field called digital biology.
CROPPS will be led by researchers from the College of Agriculture and Life Sciences, the College of Engineering and the Cornell Ann S. Bowers College of Computing and Information Science. Partner institutions include the University of Illinois, Urbana-Champaign (UIUC); the University of Arizona; and the Boyce Thompson Institute, at Cornell.