UPDATED 06/10/21: Orientation Fees Waived; Welcoming back users from outside of NYS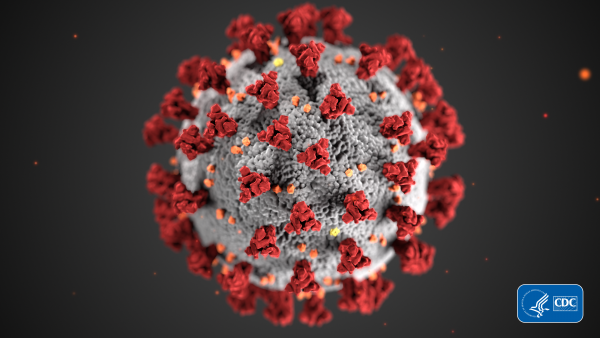 Updated 06/10/2021
The most recent revisions to the University's and State's COVID protocols have provided the CNF with the ability to fully reopen its service and we are looking forward to making a strong comeback! In particular, this includes being fully open to non-NY State users on campus! To encourage maximum recovery from the pandemic the CNF will eliminate new user orientation fees for the remainder of 2021.

It is our hope this positive incentive will benefit new grad students and new external users looking to utilize the CNF. We are excited to welcome new users to a world-leading, open-access NNCI nanofabrication facility. If you or someone in your research group would like to become a new CNF user, please visit the Getting Started section of the CNF website to initiate the process. Additionally, if you know of someone who may be interested in becoming a new CNF user, please feel free to share this announcement.
Updated 06/07/2021
Cornell's COVID 19 guidelines have been updated to more closely mirror those established by New York State. The most recent revisions to COVID protocols will allow the CNF to welcome back users from outside of the state. However, out of state users regardless of their COVID vaccination status, will be required to complete the Cornell Daily Check as well as adhere to the University's required surveillance testing schedule. This may change in the future but for the time being this is the only way to safely allow individual's from outside of New York to resume work at the CNF.

At the present time visitors will be required to wear a mask and physically distance when indoors regardless of their vaccination status during this initial June reopening phase. Please visit Cornell's COVID-19 Information for Visitors site and CNF's COVID-19 Policies page for the most up to date information.

If you are an out of state user and would like to be re-instated into the CNF please contact our Program Managers, Mike Skvarla or Chris Alpha to get the process started. If you would like to become a new CNF user please visit the CNF web site Getting Started pages to start the process.

The CNF continues to ensure the health and safety of the entire community. We appreciate everyone's patience and understanding.

Thank you!
Chris Ober and Ron Olson
Updated 5/25/2021
With the improvement of the current COVID situation and given that the CNF cleanroom has frequent HEPA filtered air changes (>80 air changes/hour) and that full PPE is required to be worn in cleanroom at all times, the CNF can announce the following changes. CNF has now been approved to allow users into the cleanroom while properly wearing PPE (surgical grade face mask, safety glasses, full cleanroom suit and gloves), to reduce the 6 ft social distancing requirement to 3 ft only during individual staff tool trainings and when project team members are working together for project shadowing or learning opportunities.

We request that at all other times you maintain the required 6 ft social distancing while in the cleanroom to comply with the university's capacity limit protocol.

CNF continues to follow the University and New York State guidelines as reopening plans are evolving. We eagerly anticipate accommodating users from across the United States as New York and Cornell travel restrictions are relaxed. We will have more information to share regarding the full reopening of the CNF in June.
RELEVANT RESOURCE PAGES