UPDATED 9/29/2020: CNF COVID-19 Reactivation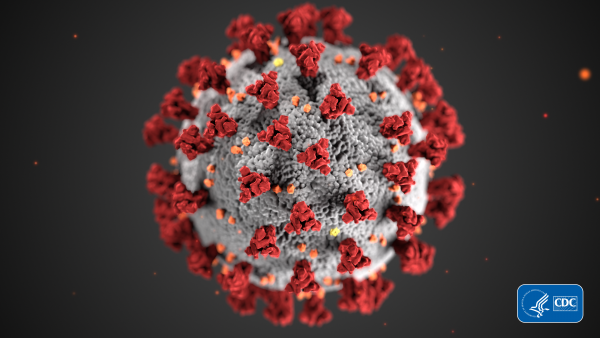 Updated 09/29/2020
The CNF is now allowing 24/7 access to approved users and continues to re-introduce current users back into the CNF. If you are a current user located within New York State (excluding the New York City area) who has been trained to use the CNF during the last year, please contact the CNF at userprogram@cnf.cornell.edu so Phil Infante can schedule a re-training with you. 

If you are a current, out of state user or from the NYC area and would like to be re-instated into the CNF please contact me directly. Users from out of state and the New York city area will only be allowed to visit the CNF if approved on a case by case basis for each visit. An integral part of users returning to the CNF is review of information regarding travel patterns and areas of origination.  Users will not only need to provide the CNF with details about where they are traveling from but specifics pertaining to any travel occurring during the 2 weeks prior to arrival at the CNF.

The CNF has been approved by the OVPR to accept and train new users.  Please contact our program managers Mike Skvarla and Chris Alpha and visit the CNF web site https://www.cnf.cornell.edu/howto/steps to get the process started.  The CNF has begun individual tool trainings.  The tool managers have been working on different ways to train users safely; incorporating pre-recorded videos and live video as well as, one on one training with social distancing, depending on the equipment.  After you have completed re-training with Phil or gone through the new user training, please contact one of the individual tool managers in order to arrange training on a specific piece of equipment. We appreciate your patience given there could be longer waiting periods for new user orientation and individual tool trainings under new COVID-19 protocols.

The CNF will soon allow individual users to purchase and use their own approved face shield.  These approved shields must be purchased through the CNF.  Individuals who purchase their own face shield through CNF will be responsible for cleaning, properly labeling and maintaining control of the face shield at all times.  CNF will not provide storage for any individual users face shields.  This means that if you have your own face shield it must travel with you in and out of the cleanroom.  Please contact Phil Infante for details and guidelines.

Thank You

Ron Olson
Director of Operations
Cornell NanoScale Facility
Updated 08/13/2020
The CNF is progressing in its phased re-opening approach. We continue to gradually re-introduce local, internal and external users. Recent approval was obtained allowing access for all current Cornell CNF users as well as all current users from within New York State. Approval was also received to grant current CNF users from outside of New York State on a CASE by CASE basis, with individual approval from the OVPR. All users who obtain access must undergo a brief retraining. If you are a current CNF user who would like to be considered for access, please contact me.

The CNF has begun elimination of the 2-team model for both users and staff. For the last two weeks, CNF users have been permitted to work in the cleanroom from 9 am - 12 midnight on Mondays and 7 am until 12 midnight Tuesday through Saturday. Beginning August 17th, the CNF will allow 24/7 access to approved users. At this time CNF staff will be working a split-day, work schedule in order to maximize cleanroom area coverage. This schedule is intended to improve productivity and ensure flexibility while maintaining a safe working environment.

Cleanroom occupancy for users has increased from 20 to 25 after 5 pm Monday through Friday with occupancy on Saturdays set at 25 users. During the M-F workday, capacity is 20 users, in addition to staff.

We are developing plans for training new users with the intention of accepting new users in September.

Please visit the CNF COVID-19 policies page for the most up to date information including Cornell's plans to reactivate the campus and NY states policies and travel advisories. Links include the NY state's Information on the Novel Coronavirus, NY state's travel policy, and Cornell's COVID -19 back to campus and reactivation planning.

Thank You

Ron Olson
Director of Operations
Cornell NanoScale Facility
Updated 07/14/2020
After our reactivation plan was approved (first week in June) by the Vice Provost for Research, the CNF staff utilized the first couple weeks to restart equipment idle since March 17th 2020. Once the staff validated and verified most of the equipment was operational, we started gradually bringing back local, internal academic users in order to ensure we maintained user and staff safety. Since then the CNF staff has continued to add users on a weekly basis; assigning each person to one of the 2 teams. For the time being, we will continue to utilize a 2-team model; two (2), non-overlapping work groups (Team A and Team B), alternating work week schedules with no access on Fridays. The current policy was implemented to keep all members of a given lab on a designated team in order to help limit exposure and cross infection should contact with a COVID infected individual occur. Movement between teams is not permitted. The gradual return of users has helped the staff and management understand the limitations of maintaining social distancing within our facility while providing time for the staff to make needed adjustments.

Congestion in the photolithography areas and togging room can be problematic. To help reduce congestion, we recently expanded operating hours, with selected users having access until midnight. We encourage users to be flexible and patient and to use all available hours.

On-site facility use is currently available to a limited group of local, internal and external users. Currently approximately 100 users have been authorized. The maximum approved occupancy limit for the cleanroom is 20 users , in addition to staff at any given time. The CNF staff and management continues to closely monitor occupancy limits and opportunities for improvement. At this time, new users are not permitted in to the facility and one on one training is not available.

NOTE: Cornell policy requires face masks to be worn in all buildings, at all times with very limited exceptions. This includes Duffield Hall and the Duffield Atrium.

An estimated timeframe for the expansion of the user base to include new users as well as users from outside the local area has not been determined. The CNF will make all decisions in accordance with the directives set forth by NY state and Cornell University as they pertain to travel and reactivation guidelines. The safety of our staff and users continues to be the number one priority.

Please visit the CNF COVID-19 policies page for the most up to date information including Cornell's plans to reactivate the campus, NY states policies and travel advisories. Links include the NY state's Information on the Novel Coronavirus, NY state's travel policy, and Cornell's COVID -19 back to campus and reactivation planning.

Thank you
Ron Olson
Updated 6/04/2020 
The CNF facilities reactivation plan has been approved by the Vice Provost for Research. The first phase of the plan allows technical staff to return to the CNF for the purpose of restarting equipment and processes and validating procedures and protocols. Staff has been organized in to two (2) non-overlapping working groups (Team A and Team B) that will alternate weeks (initially Mon-Th). The staggered staff schedule will aid in reducing the risk of a complete shutdown should an infection occur. It is estimated this phase will take approximately 2 weeks.

CNF is anxious to return to full operation as soon as possible. There are many logistical challenges and uncertainties, however, we will begin with a limited number of users.

Once the facilities are up and operational, users will be selected to work in the facility from local, Cornell approved Faculty research projects, according to the approved individual faculty start up plans. Faculty who have CNF usage in their restart plans should forward those plans and the names of individuals needing priority access to CNF (Ron Olson) after they have been approved by their department/college. Initially, access will be limited to 50 users. These approved users will be assigned to one of the two fixed "teams" working alternate weeks. Movement between teams will not be permitted. In order to be granted facility access, selected users will be required to take specific safety training and STRICTLY adhere to all new procedures and protocols. The safety of our staff and users is very important to us, any disregard for the new procedures and protocols will lead to an immediate suspension from our facilities.

During both the Staff Only Phase (phase 1-A) and the Selected User Phase (phase 1-B), if schedules and staff availability permit, staff will perform processes or process sequences on behalf of users who cannot enter the clean room.

Additional phases are being developed to include opening up the CNF to Non-Cornell users. At this time we do not have an estimated schedule but anticipate as the State, County and University progresses through the reopening phases, CNF will continue to expand its user base in accordance with the mandates.
Updated 5/26/2020
On May 22, the University released a reactivation plan to open specific research operations on the Ithaca Campus. The University has asked us to submit plans for restarting the CNF this week. The plan that was submitted includes a gradual reopening strategy that will be conducted in phases as previously discussed, with the safety of the staff and users as top priorities. Once approved we will share the plans.
Updated 4/16/2020
The CNF cleanroom has been closed since March 17th and will re-open in a staged fashion once Cornell University gives the directive.  Guidelines for the staged opening are being established with the safety of our users, postdocs, students, faculty and staff remaining top priority.  Once the plan is completed and approved a new operational policy will be provided to all users.  Thank you for your patience. 

In the interim, this may be a good opportunity to become familiar with and continue your work remotely with some of the CNF's great software tools.

Below is a list of the remote software capabilities available to users.  To get started, please contact Dave Botsch or Karlis Musa at computing(at)cnf.cornell.edu

• AutoDesk
• Cadence
• CorelDRAW
• Coventor SEMulator3D
• GenISys Layout BEAMER
• GenISys Layout LAB
• GenISys ProSEM
• GenISys TRACER
• Java GDS Library (JetStream)
• JMP Pro Data Analysis Statistical Software
• L-Edit CAD Software
• LinkCAD pattern preparation software
• Litho Resources
• MATLAB
• Octave

Thank you,
Ron Olson, CNF Director of Operations
We are all aware of COVID-19 and we need to make sure that the CNF community and visitors follow the Cornell University policies regarding the outbreak of the novel coronavirus, COVID-19. Please stay updated on issues and restrictions related to the virus. Below are links to Cornell University's "Novel Coronavirus (COVID-19) Resources and Updates" website and other websites of interest.

RELEVANT RESOURCE PAGES