UPDATED 5/26/2020: CNF Closed Since Tuesday, March 17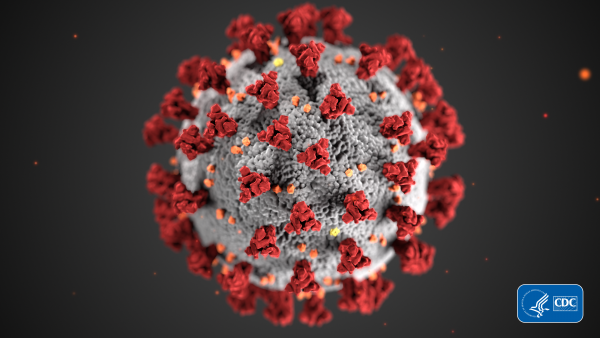 Updated 5/26/2020
On May 22, the University released a reactivation plan to open specific research operations on the Ithaca Campus. The University has asked us to submit plans for restarting the CNF this week. The plan that was submitted includes a gradual reopening strategy that will be conducted in phases as previously discussed, with the safety of the staff and users as top priorities. Once approved we will share the plans.
Updated 5/20/2020
The CNF is looking forward to reopen once given the go ahead. Although we don't have a date yet we hope it will be in a month or less.  When the lab reopens and processes and equipment are verified and validated, the CNF staff will initially be coordinating an effort to perform as many remote operations as we can (within the constraints of the defined work, priority,  feasibility,  efficiency, optimization, and clear expectations).  During this first phase of reopening, projects will be coordinated directly with staff and performed as schedules permit.  Please contact Mike Skvarla and Chris Alpha to discuss your remote project in advance of the CNF opening. Like every other segment of society, we are coping with the constraints on us, but have committed to reopen research as soon as safety permits.
Updated 4/28/2020
In order to re-open the CNF we must receive directives from the State, County and Cornell University respectively. Although, we do not have a specific date for re-opening it is likely that once approval is granted the facility will open in phases; ramping-up over time. We envision a directive from the University to include an initial, partially staggered staffing that will perform remote user work, followed by admittance of internal academics into the CNF cleanroom to work, then local users and finally long-distance users. Along with a staggered start schedule we will be implementing protocols to keep our users and staff safe including but not limited to: different gowning procedures (facemasks, traffic flow, safety glasses), limiting cleanroom occupancy to allow for social distancing, different equipment process training protocols, and increased cleaning efforts focusing on high touch surfaces (e.g., door handles/phones/ PPE/microscopes).

It is important to mention that while we are formulating plans for re-opening all efforts are subject to change. The CNF staff is committed to providing continued, up-to-date information as it becomes available. We appreciate your patience and understanding.
Updated 4/16/2020
The CNF cleanroom has been closed since March 17th and will re-open in a staged fashion once Cornell University gives the directive.  Guidelines for the staged opening are being established with the safety of our users, postdocs, students, faculty and staff remaining top priority.  Once the plan is completed and approved a new operational policy will be provided to all users.  Thank you for your patience. 

In the interim, this may be a good opportunity to become familiar with and continue your work remotely with some of the CNF's great software tools.

Below is a list of the remote software capabilities available to users.  To get started, please contact Dave Botsch or Karlis Musa at computing(at)cnf.cornell.edu

• AutoDesk
• Cadence
• CorelDRAW
• Coventor SEMulator3D
• GenISys Layout BEAMER
• GenISys Layout LAB
• GenISys ProSEM
• GenISys TRACER
• Java GDS Library (JetStream)
• JMP Pro Data Analysis Statistical Software
• L-Edit CAD Software
• LinkCAD pattern preparation software
• Litho Resources
• MATLAB
• Octave

Thank you,
Ron Olson, CNF Director of Operations

 
Updated 3/25/2020
At the present time a re-opening date for the CNF cleanroom has not been established. We will keep you posted and let you know as soon as things develop. Our goal is to keep the Users informed on all evolving cleanroom updates. We continue to hold the open technical session on Wednesday afternoons with the Program Managers and Staff to discuss your technical projects and challenges. Please contact our Program Managers at userprogram@cnf.cornell.edu to arrange a virtual meeting, either during the regular Wednesday afternoon time slot (1:30 pm to 3:00 pm ), or at another mutually convenient time. Continue to check the CNF website and User email for updates.
Updated 3/16/2020
Given the heightened risk of COVID-19 transmissions and to better protect the CNF staff and community, we have been directed by the Provost and Vice Provost of Research to close the Cornell NanoScale Science and Technology Facilities (CNF) by noon on Tuesday March 17th. This includes the CNF offices, 2nd floor labs, break room, and the CAD room. The CNF will remain closed for the foreseeable future.

Please use today and tomorrow morning to complete any experiments and retrieve any items you may need during the shutdown. The CNF Staff will be using the next couple of days to safely shut down the facilities. The CNF Staff and Management will be available during the shutdown via phone and email.

Continue to check the CNF website and user email for updates. Please continue to exercise prudence in your daily lives in an ongoing effort to protect our communities.
We are all aware of COVID-19 and we need to make sure that the CNF community and visitors follow the Cornell University policies regarding the outbreak of the novel coronavirus, COVID-19. Please stay updated on issues and restrictions related to the virus. Below are links to Cornell University's "Novel Coronavirus (COVID-19) Resources and Updates" website and other websites of interest.

RELEVANT RESOURCE PAGES