Cornell NanoScale Facility - CNF
The Cornell NanoScale Science and Technology Facility mission is to enable rapid advancements in science, engineering and technology at the nanoscale by providing efficient access to nanotechnology infrastructure and expertise. CNF operates as a flexible open user facility and is proud to be a member of the National Nanotechnology Coordinated Infrastructure (NNCI).
---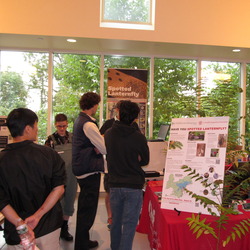 CNF took part in Insectapalooza, an annual event at Cornell's Department of Entomology. They used a portable scanning electron microscope to showcase the anatomy of spotted lantern flies, demonstrating the importance of nanoscale exploration in research.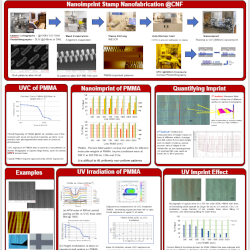 Local Modification of Polymer Properties in Nanoimprint: PMMA under UVC Irradiation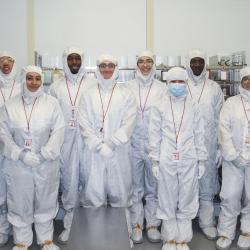 The 2023 CNF Research Experiences for Undergraduates program brought together students from across the nation for a 10-week long comprehensive research experience, concluding with a convocation to present their research findings.
Introduction and Overview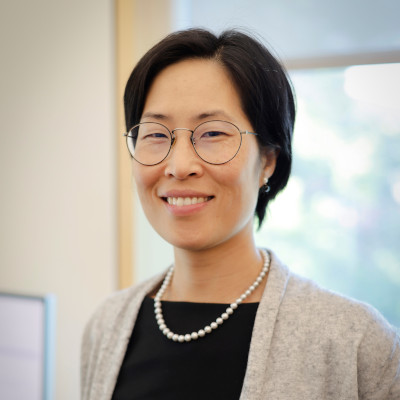 Judy Cha, Ph.D. '09, professor of materials science and engineering in the College of Engineering, has been appointed the Lester B. Knight Director of the Cornell NanoScale Science and Technology Facility (CNF).
"I'm excited and honored to take this directorship," Cha said. "The tools and expertise at CNF have been fundamental to my own work and development as a scientist. So many groups at Cornell and beyond rely on CNF. I look forward to working with Director of Operations Ron Olson, CNF staff and stakeholders to ensure that CNF continually opens the way for new discoveries. I'm especially excited to leverage the unique opportunities created by the CHIPS and Science Act to advance transformative technologies and workforce development."
"CNF is a remarkable resource for the national and international scientific community, with a crucial role to play in the advancement of U.S. semiconductor research and development," said Krystyn J. Van Vliet, vice president for research and innovation. "Judy is a leader in nanomaterials research and a longtime member of the community that converges around CNF. As a global expert in nanofabrication techniques and research methods, she knows where the field is going. Judy is well positioned to develop a vision with faculty and CNF's staff and user community, including companies of all sizes, positions and competency needs in the supply network. We know that she will lead an inclusive process to promote access to CNF's crucial infrastructure for innovators in this broad and dynamic field."